Welcome!
Mrs Tierney & Mrs McLaughlin teach P3.
We have got off to a flying start this year and are thoroughly enjoying our topic, Mighty Me.
In Literacy, we participate in guided reading lessons with our teachers twice per week. We will have the opportunity to read as many different genres through our reading schemes and will have opportunities to discuss features and layout of different texts, become aware of the correct use of grammar as well as develop our fluency in reading through the introduction of new vocabulary. We particpate in Accelerated Reading. We follow the Sounds Write Linguistic Phonics programme and this is now linked to our weekly spellings, working through the Initial, Extended and Polysyllabic Code.
In writing, as well as writing creatively, linked to our topics, we learn about types of writing such as: instructional, report, recount, myths/legends and cartoon strips.
In Numeracy, we work through a variety of number work, working within 100. We will learn how to work within the four operations: addition, subtraction, multiplication and division and become familiar with the language associated with each. We will also become familiar with fractions. We will also work on handling data and presenting findings in different ways. We will explore measurement such as length, weight, capacity and area, using standardised units. Our class will become more confident at telling the time up to 5 minute intervals, using the analogue and digital clock. We will learn to identify both 2D and 3D shape and describe their properties, as well as exploring symmetry. Using Beebot and other resources, we will investigate position, movement and angles.
We will enjoy exploring the World Around Us this year, through the topics: Our Art, PDMU, ICT and Music will be linked to our topic as well as different parts of our school year.
We are set to have a very busy year ahead and we look forward to all this year will bring!
P3 Photographs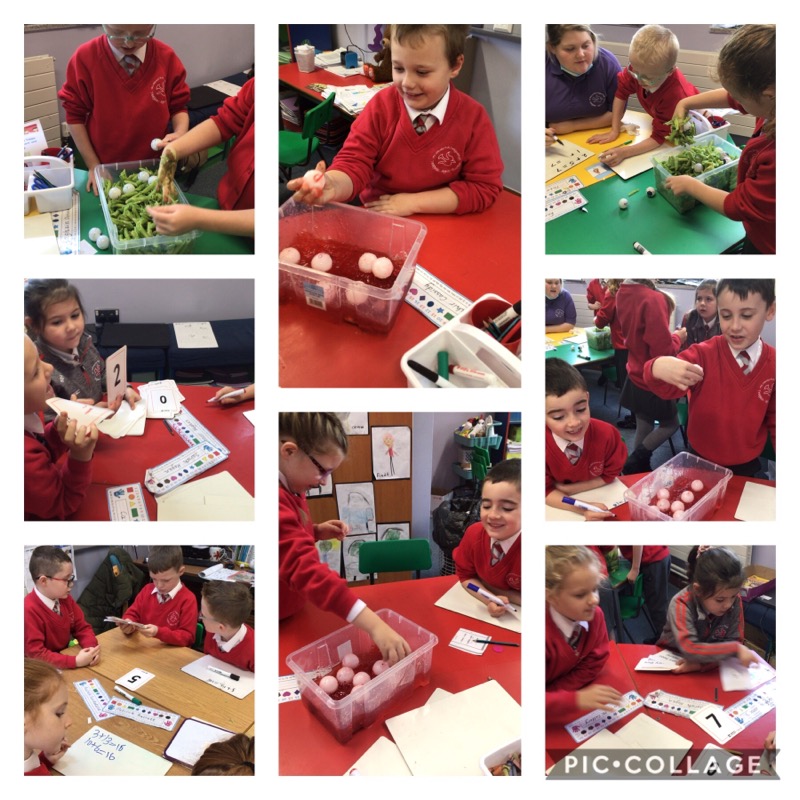 One of our Class Representatives for Student Council
All Saints' Primary School, 42 Tattysallagh Road, Omagh, Co. Tyrone. BT78 5BR Telephone: (028) 82243233