All Saints' P.S. Virtual Open Day
Microsoft Teams for KS2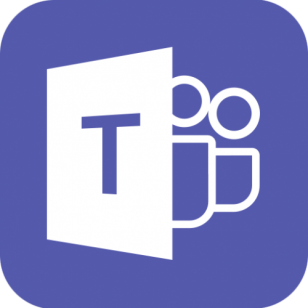 Key Stage 2 pupils can now access 'Microsoft Teams'. Teams is an online platform that is secure and private for our pupils to communicate within their class/ with their teacher. Pupils access it using their C2K username.
Pupils can access Teams either through the Microsoft Teams app (free) on an iPad/device or by accessing it through Google Chrome browser. (Please note that Internet Explorer will not support Teams.)
Please see the help sheet document in your child's class page for a guide on how to access Teams from home.
To find out how to upload Assignments from a mobile device, please click on this link to watch a tutorial.
Some changes for the year ahead from Sept 2021
Hello and welcome to All Saints' P.S. The teachers and assistants in each year group are as follows:
Reception and Year 1 Teachers: Principal Mrs Briege Daly (Mon, Tues and Wed ) and Miss Megan Loane (Thu and Fri).
Reception and Year 1 Classroom Assistants: Mrs Audrey Campbell and Miss Claire McLaughlin. SEN assistant - Karen McLaren
Year 2 Class Teacher: Miss Emma Kirk
Year 2 Classroom Assistant: Miss Rachel McBride. SEN assistant - Julie McCaffrey
Year 3 Class Teachers: Mrs Claire McLaughlin (Mon, Tues and Fri ) and Mrs Claire Tierney (Wed, Thu).
SEN assistant -Mrs Emma Graham
Year 4/5 Class Teacher: Mr Gary McKenna
Year 6/7 Class Teacher: Miss Aislinn Haughey
SEN assistant - Clare McGale
Engage teacher - Ms Martina Devlin
Seesaw for FS & KS1

Seesaw will be the method of home-learning in the event of a class having to self-isolate. For individual pupils who are self isolating, a workpack reflecting the work going on in class will be made avaialble and can be collected by parents. We will contact you about this.
Please click this video link to find out more about Seesaw.
Parents of pupils from Reception - P4 will have received home-learning codes, enabling all pupils to log on to the Seesaw Class app, where teachers will post work daily throughout the period of closure.
We know it does not replace the effectiveness of face-to-face teaching, but we hope that it will give an opportunity for pupils and their teacher, as well as parents, to connect remotely and allow pupils to continue their learning as best they can.
We look forward to engaging with you - if you have any photos you would like to send into our gallery of home-learning, please send to your child's teacher and we can display them virtually.
Thank you
FS and KS1 teachers
All Saints' Primary School, 42 Tattysallagh Road, Omagh, Co. Tyrone. BT78 5BR Telephone: (028) 82243233